Simplimax Automated Package Inspection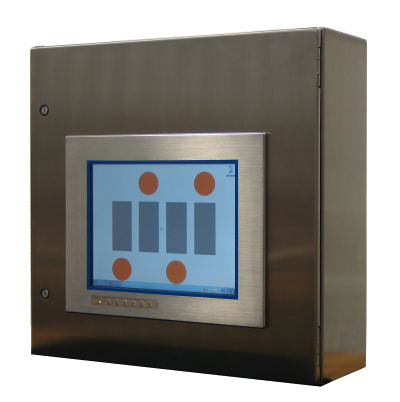 Simple setup. Maximum performance.
How many things can go wrong when packaging your product? From vendor errors to setup issues, too much is at stake to leave it to chance. With Simplimax automated package inspection, you can:
Confirm that your products are in the correct packages, have the right labels and marks, and have been properly filled and sealed
Reduce scrap by immediately identifying problems
Avoid expensive product holds and recalls
Comply with FDA guidance
Increase operational efficiency
Built for Packaging
Packaging operations are unlike other industrial processes. Package and label designs change frequently. The paper and plastic materials used often vary from one lot to the next. And production runs can be measured in hours instead of weeks.
Like packaging operations, Simplimax automated package inspection is different. It is fluid and fully configurable. This pre-integrated machine vision inspection solution is faster to install, easier to train on new product types, and offers near-instantaneous product changeover. Simplimax machine vision is at home in dusty industrial environments, and can even dynamically learn to forgive process variations to deliver superior results.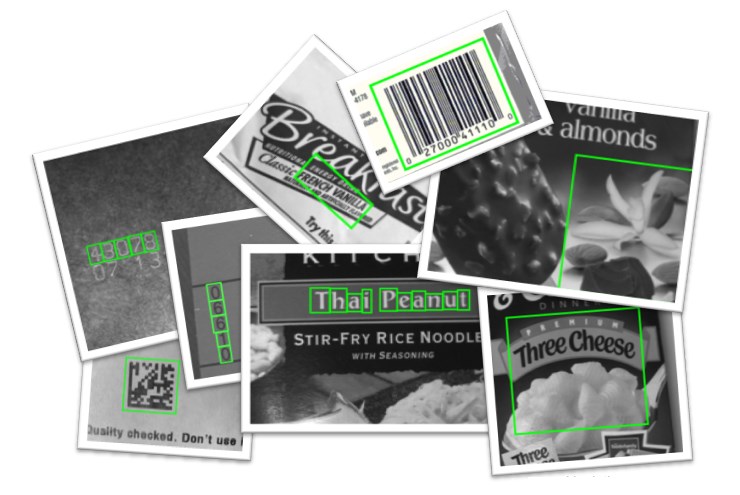 Capabilities
Identify materials and kit components using visual patterns. Existing artwork, logos, and cursive text can uniquely identify items without the expense of adding barcodes. Uneven lighting and ambient dust — issues that might otherwise cause false failures — are ignored.
Verify text on packaging materials, even laser-etched characters having little contrast against their background. Excels at reading dot-matrix CIJ characters. Check lot codes and date codes. Characters may use any font, and read left-to-right, top-to-bottom, or right-to-left. The software can "learn" lot-to-lot variations in the font.
Read all common barcode formats, including one and two-dimensional codes, of any size or orientation. Teach the correct code for each product one time, or configure to learn "on-the-fly."
Inspect the seals that protect products from contamination and spillage. Detect open seals in paper and plastic pouches. Measure seal width. Find bottles having caps not properly seated and torqued.
Simplimax automated package inspection offers a full palette of inspection tools. From verifying label placement and fill level to counting the number of items in a carton, Simplimax automated package inspection is the one solution for all packaging lines.
Easier to Install
Five reasons Simplimax automated package inspection is easier to install:
System is pre-integrated and factory-tested prior to delivery
Adjustable brackets enable rapid installation onto existing equipment
No need to reprogram existing PLCs since part tracking capability is included
New trigger-less imaging eliminates any need to repeatedly tweak camera trigger photo-eyes
i4 Solutions' expert engineers will be on site
Easier to Use
Four reasons Simplimax automated package inspection is easier to use:
Never wait for a guru to connect a laptop computer running special software, as there is never a need for a guru, nor a laptop computer, nor additional software
Using the Simplimax display is like using a smartphone – tap large buttons, drag a finger over an image, enter values in the pop-up keyboard
Software steps users through each process, displaying contextual help along the way
Even inexperienced users can use a template to quickly train Simplimax software to inspect new product types
Easier to Maintain
Three reasons Simplimax automated package inspection is easier to maintain:
No moving parts to fail – no fan or spinning hard disk drive
Quickly view both live and historical images
Adjustable user security settings keep things simple for machine operators, while preventing unauthorized tampering
Maximum Performance
Two big reasons Simplimax automated package inspection delivers better results:
Hardware carefully selected for each task – cameras, lenses, lights – create better images
Image processing software forgives typical process variations – imperfect print, rotated cartons, accumulated dust
Support
One huge reason you'll be glad you chose Simplimax automated package inspection:
Prompt, knowledgeable support, from first contact to startup, and throughout years of operation
---
---