Turn Up the Vision
Why does i4 Solutions' excel at integrating machine vision?
We specialize. Machine vision is all we do.
Twenty-two years of delivering solutions makes us experts. And experts deliver better results.
i4 Solutions is an AIA Certified System Integrator. We're among the first vision integrators to have passed the AIA audit, exceeding all industry standards.
So go ahead, expect more precise results. Systems that are easier to use. Easier to maintain. Solutions that will contribute more to your bottom line. Contact us today.
Visit i4 Solutions at MinnPack booth 715
Please stop by booth 715 to learn more about automated inspection. We'll be demonstrating:
Simplimax package inspection technology
New time-of-flight camera that captures 3D images without lasers
MinnPack is at the Minneapolis Convention Center on November 8th and 9th.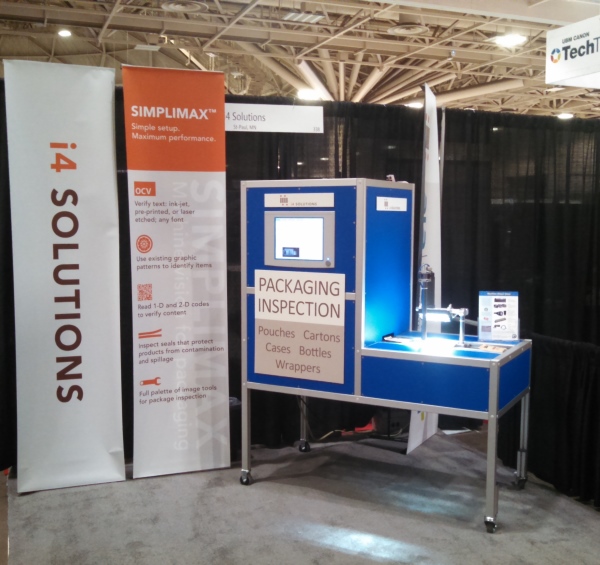 ---